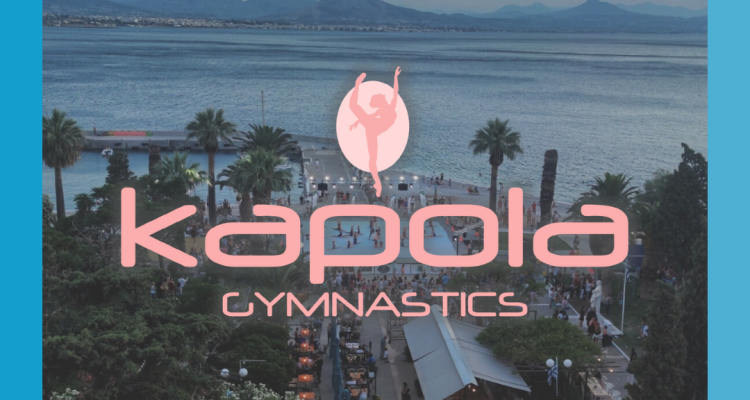 We're thrilled to welcome Kapola Gymnastics in the family of Cosmogym Summer 4all, as Golden Sponsor of this year's festival!! 
The Kapola Company, since 1985, has a continuous and uninterrupted presence at the Athletic and Dancing production in Greece. Kapola specializes in the production of ballet and R.G. clothes and athletic clothing in general.
The industry basically produces things such as ballet and R.G. leotards, leggings, shorts, bras, unitards etc.
Elements that characterize Kapola's products are the high-quality fabrics from the top European factories, the high and careful sewing quality that make the products extremely durable over time and with a perfect fit. Additionally, there is a very big range of colors and quality fabrics in many different options.
Kapola's collaborations with colossal dance brands around the world are very important. Companies like Bloch, Capezio, Grishko, Sansha, Intermezzo and many more have been stable partners for years.
The clothing and footwear needs of a dancer are fully covered in their store. You can book an appointment for pointe shoe fitting* and a ballet teacher will be there to help you choose the right pointe shoe for you. *This service is free of charge in store.
In the field of Rhythmic Gymnastics, the Kapola Company is the exclusive distributor of the Japanese brand Sasaki. They also collaborate with Pastorelli and Pridance. In the store there is a wide range of rhythmic gymnastics equipment and accessories. Collaborations extend to Rhythmic Gymnastics teams from Greece and abroad who are supplied with training material (uniforms, leotards, shoes, gymnastic equipment etc).
The Kapola Company is a proud sponsor of E.G.O. (Hellenic Gymnastics Federation) and helps provide and support the sport of Rhythmic Gymnastics in Greece.
Kapola's vision and goal is the continuous development of the company in order to cover the needs of the sport world. With a strong feeling of high respect towards each customer, they have managed to stand out for their consistency and quality.
Kapola has a physical store at 45 Arapaki Str., Kallithea, Athens and an on-line store at www.kapola.gr.  The on-line store prepares and ships orders between 1-2 working days.