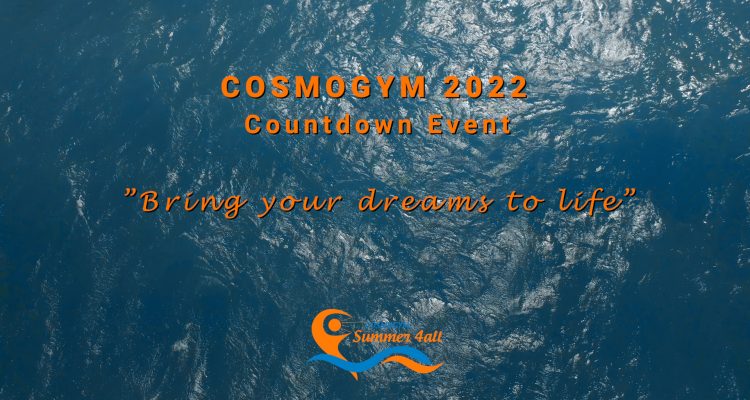 Cosmogym 2022 – "Bring your dreams to life!"
Cosmogym 2022 has officially started!!
On April 7, World Health Day, the Organizing Committee of Cosmogym has chosen to officially present the choreography of the 2022 Flashmob and to start the countdown of our beloved festival…
Last weekend, in the amazing city of Loutraki, gymnasts, coaches, parents and organizers gathered to celebrate this special day and to officially begin the countdown for Cosmogym 2022!!
Apart from your own choreography, which you'll know perfectly, we want you to learn our Flashmob too!
All the gymnasts who will take part in Cosmogym, at the end of each day and not only, will dance to the rhythms of "Don't Go Yet"
So, get ready!
The surprises at Cosmogym do not stop here. Stay tuned to the rhythms of … Cosmogym! The best are yet to come!!
"Bring your dreams to life" at Cosmogym Summer 4all from 2-8 July 2022
* A 2nd educational video taken from a steady camera angle to make the movements of the choreography more understandable will be sent to all the participating teams.