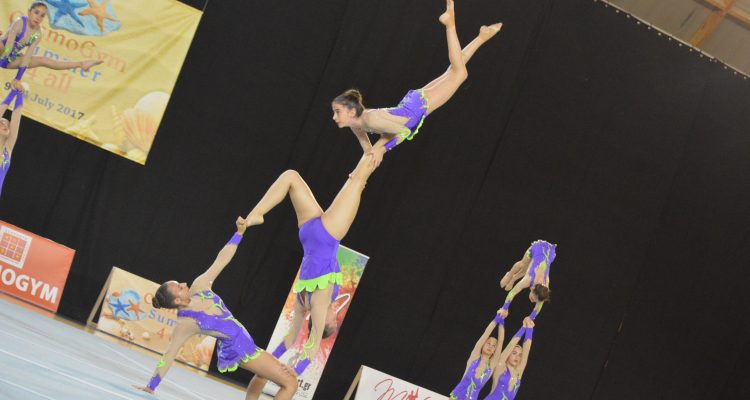 An ideal destination before the World Gymnaestrada.
Are you planning on participating in the World Gymnaestrada in Dornbirn, Austria this summer?
Then maybe Cosmogym Summer 4all is the ideal stop before you go there!!
Cosmogym Summer 4all is a non-competitive gymnastics event with teams from many countries that display their routines on the beautiful seaside city of Loutraki, which is located about an hour away from Athens. Apart from the performances, there are many activities for the participants such as a beach volley cup, beach parties, excursions etc. They get the chance to meet with people from different cultures and exchange new ideas.
We invite you to join our festival and enjoy the beautiful sun, sea and hospitality of Greece. You can benefit from our event by having your final rehearsal before the international stage of the World Gymnaestrada. Meanwhile, you'll be having an amazing time and feel like you're on vacation!!
Check out some hightlights from the first edition of Cosmogym Summer 4all in 2017!
If you have any question please do not hesitate to ask.
We would be delighted to have you in our festival!