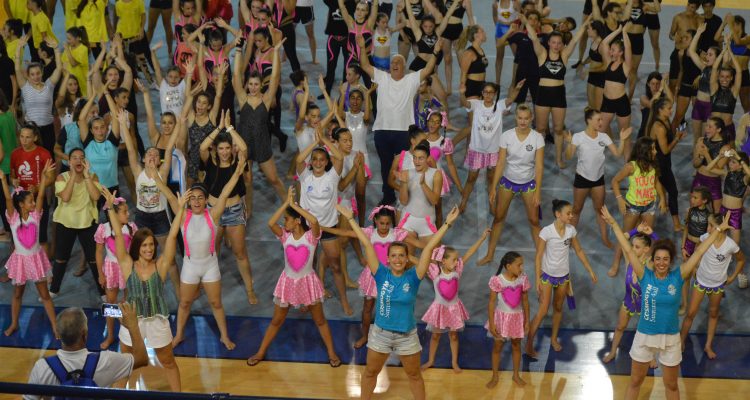 Dear gymnastics friends,
2019 is here and the preparations for Cosmogym Summer 4all have already began!!
The city of Loutraki is ready to welcome 18 teams from 10 countries with almost 450 participants! Hong Kong, Portugal, Denmark, Cyprus, Lithuania, France, Scotland, England, Germany and Austria will all be present this summer to experience the sun, sea and hospitality that Greece has to offer. We are very happy and excited to meet all of the teams!! In addition 12 teams from Grecce with 300 gymnasts will participate in this big event.
The pre-registration process will be completed by the end of February 2019 and we hope we can achive an even greater number of participants until then.
With a number of succesfull events and years of experience in the field of gymnastics, the Organizing Committee guarantees that Cosmogym Summer 4all is going to be the best summer destination for sport teams around the world.
Apart from the teams' performances, participants can socialize in other activities that we offer, such as parties, barbeque time, excursions and beach volley cups.
Your time in "Cosmogym Summer 4all" will be unforgetable!!!!
Be part of it !!!!!
Check out some hightlights from the first edition of Cosmogym Summer 4all in 2017!  https://www.youtube.com/watch?v=MNokLpXacrY
https://www.youtube.com/watch?v=InFwdk5ej4A&t=2s
Take a look at our beautiful host city, Loutraki  https://www.facebook.com/VisitLoutraki/videos/178903846364135/
Like us on Facebook follow us on Instagram  and on Twitter !!