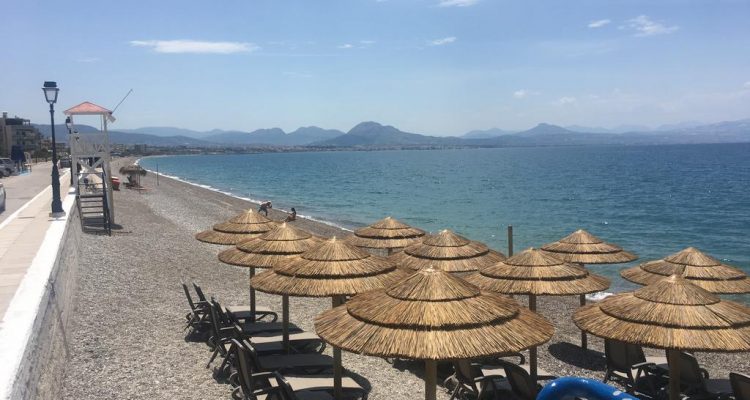 Loutraki, our beautiful host city.
A popular vacation resort that offers a variety of tourist attractions as well as beach bars, cafes and night life. The beach lies from side to side of the city of Loutraki. You can experience the sun and sea but also the amazing sunsets where the sun meets the horizon and is lost into the deep blue.
This coastal town is also internationally know for its thermal springs and you can visit Loutraki's Thermal Spa to make sure of that. It is located about 80 km away of Athens and close to the famous Corinth Canal. In this area exists the "Water Fun" park, which features water entertainment for kids and adults.
You can also find traditional handmade products such as virgin olive oil and honey produced by the local community with love and "meraki" as we Greeks say. We are looking forward to meeting you all this summer and have an amazing time in Cosmogym Summer 4all!!
But, apart from Loutraki, you get the chance to choose any of the excursions that we offer and visit three beautiful Greek destinations.
Athens Tour: Visit the famous Acropolis and the old city of Athens as well as Monastiraki flea market, Constitution Square and Panathenaic Stadium.
Argolida Tour: Visit the ancient site of Epidaurus and its well knownTheater. Walk in the picturesque streets of Nafplio and swim at Karathonas beach.
Ancient Corinth Tour: Visit the Corinth Canal and the Isthmus of Corinth with its breath-taking view, the ancient site of Corinth and Fortress as well as the Nemea Ancient Stadium.