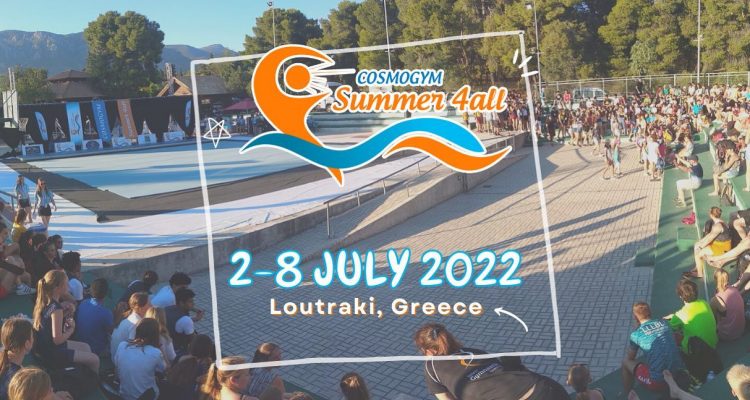 Our beloved gymnastics festival is back!!
With the full support of the Municipality of Loutraki-Perachora-Ag. Theodoroi, the Loutraki Tourism Organization, the Municipal Port Office and the whole community of the city, Loutraki is ready to host Cosmogym Summer 4all from July 2-8 2022.
1788 gymnasts from Greece and abroad have already registered and are going to meet at the beautiful beach park of Loutraki, at the center of the city.
55 teams with 94 gymnastic routines are going to perform at our custom built stage, whose backdrop will be no other than the amazing sunset of the Corinthian Gulp!
Pre-register now until March 31st and find more info about Cosmogym Summer 4all 2022 through the registration pages!!
Final Registration Form available from April 1st 2022!!!